Customer Reviews
01/23/2021
Ashlyn

South Korea
01/12/2021
Kali

United States
excellent for sensitive skin
I've been using this for a month and definitely will buy it again. I have EXTREMELY EXTREMELY EXTREMELY reactive and sensitive skin and anything that says "hydrating" or "moisturizing" usually tells me I'll break out. This moisturizing cream made my skin GLOW without any breakout!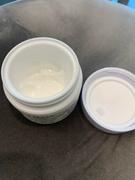 01/08/2021
Sadie M.

South Korea
Got this as a sample
I got this as a sample earlier and used and loved it! It moisturizes my extremely dry skin all day long and smell soooo good! I also have a very sensitive skin but this cream doesn't get me any troubles. it's my new favorite!! I bought another 2 of them after. Highly recommended!
Amazing!
Love the fragrance! It so soft and luxurious on the face. Plan to never be without this moisturizer!